Whether it's visiting your grandparents over the summer vacations, embarking on a road trip with no particular destination in mind or hitch-hiking to a nearby hill, travelling brings hope, prosperity, and understanding to many people across the world.
In lieu of the recently celebrated World Tourism Day on September 27, Coconut Creek Resort has been busily raffling the travelling community in its own zen-like ways. Let's take a look at the 5 A's of Tourism that the principles of Coconut Creek Resort are aligned with!
Accommodation
Surrounded by a blanket of lush greenery, each of the deluxe rooms offers breathtaking views of either the landscapes or the majestic pool.
Accessibility
Be a part of the digital world with complimentary wireless Internet access while you sip a cocktail by the pool. If you've left your laptop behind, you can simply request for a tablet PC the reception.
Activities
In addition to the scenic views, and the azure waters of the pool you will find a host of activities within the Resort's Games Room, including Chess, TT, Carrom, etc. Not just this, a local professional yoga instructor also conducts yoga classes upon prior request. Sounds fun, right?
Amenities
Drown your stress in the cool waters of the beautiful lagoon-shaped resort pool or watch the sunset in the midst of towering palm trees. Fringed by a sizeable deck that is furnished with luxurious sun loungers, keep yourself refreshed with outstanding bar service and appetizing snacks.
Attractions
Bogmalo is undoubtedly one of the world's best confluence of rave and respite. This town is well-known for its breathtaking coastline as well as its raucous parties. The swanky nightclubs, vibrant streets, and aromatic beach shacks add colour and depth to the experience, especially for travellers. With the recently celebrated World Tourism Day and ahead of World Wildlife Day 2020, Coconut Creek nudges you to work towards becoming responsible travellers and thoughtful, informed consumers. The management and staff have a passionate commitment to social responsibility and sustainable living. The resort maintains energy-efficient practices like using recyclable products and the soon-to-be-introduced culture of green transportation. Click here to book your next relaxing & rejuvenating stay!
BEST OFFER ON HOTELS IN GOA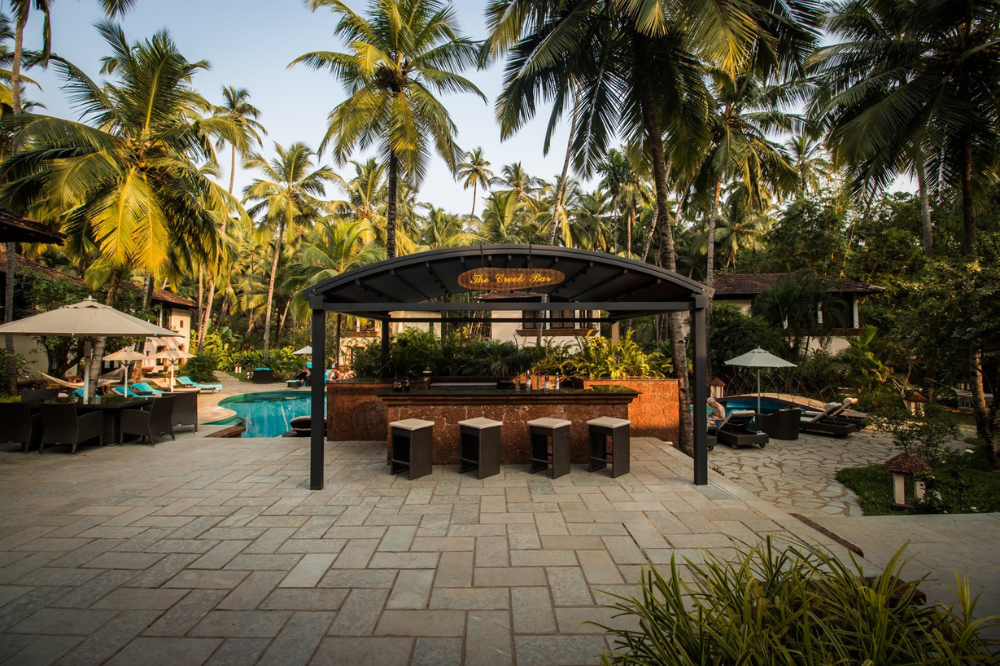 Book Directly | Special Offer