Hey! It's that time of the year again! The rains come pouring down and bring with them richness to every hue around. The browns deepen, the grass gets glossy and each drop seems like a heavenly gift for every element of creation. 
Apart from the exotic experience that this location has to offer, the regional monsoon festivals that take place in this scenic state will give you a taste of just how diverse traditional festival culture can be. We've shortlisted a few down below for your reference:
CHIKHAL KALO FESTIVAL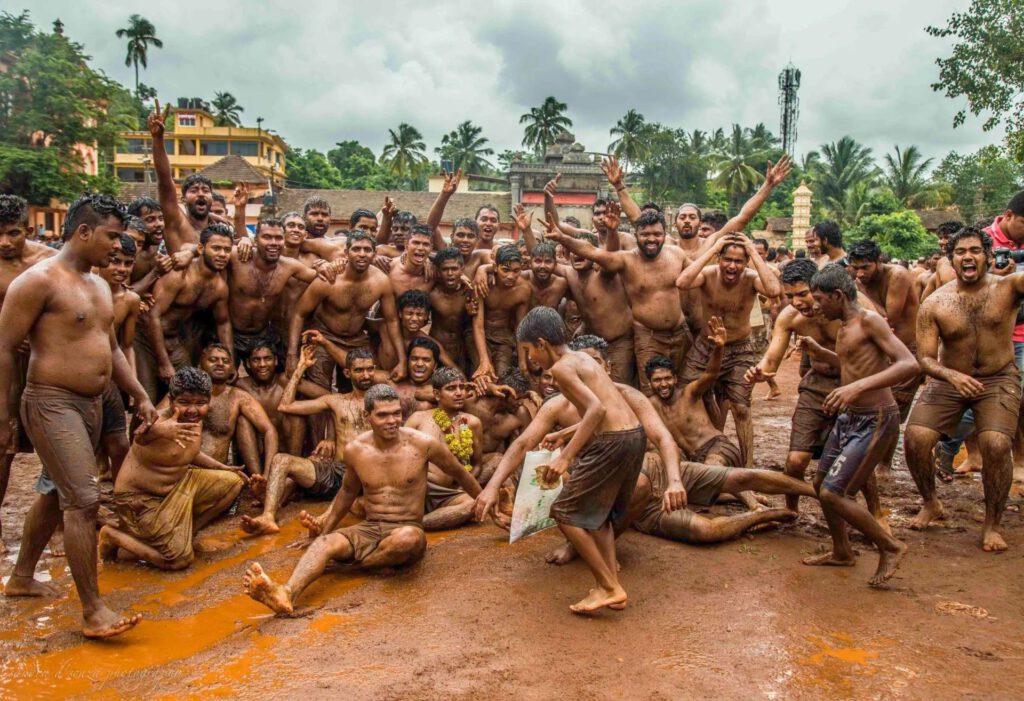 This festival is popularly celebrated in the village of Marcel, located 23 km from Panjim, the capital city of Goa. The village folks gather together and splash about in the mud, play games and enjoy nature in its bare essence. This festival came about as a dedication to Lord Krishna's mischievous childhood. No wonder, it's all about playing with mud! It's an excitement that lingers and encourages the dozens of people to an experience that only gets better. 
TOUXEACHEM FESTIVAL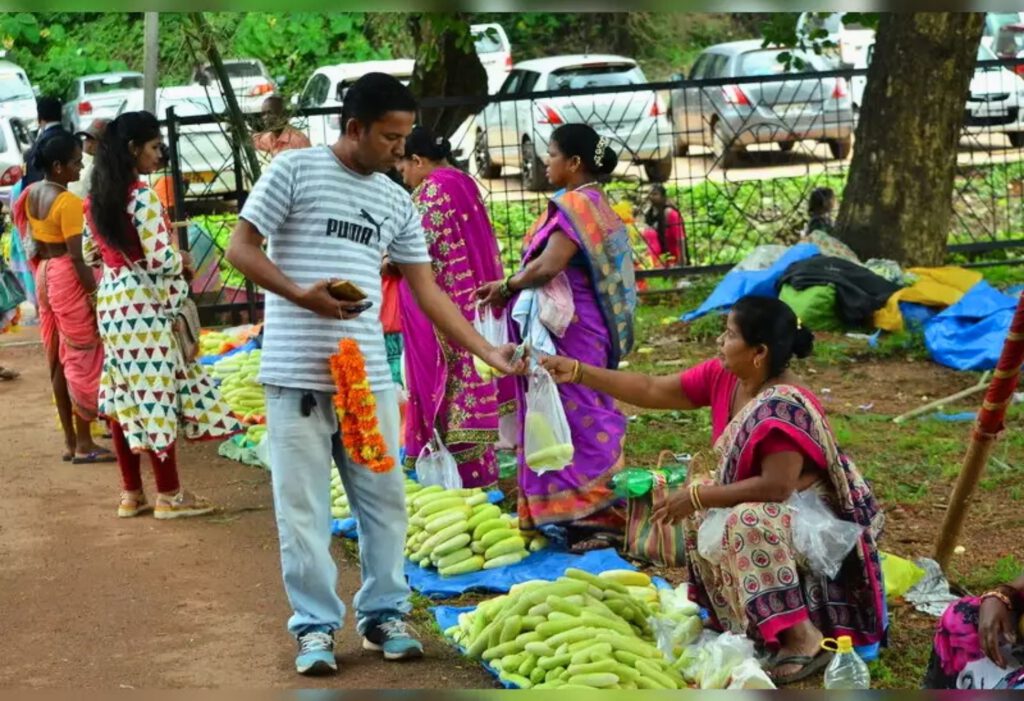 Another very interesting regional festival celebrated by the Goans is the Touxeachem festival. The Konkani word Touxeachem translates to Cucumber in English. Celebrated annually on the 26th of July at the magnificent Church of St Anne (locally known as Santana) in Talaulim, this feast is attended by an enormous number of devotees who travel across the length and breadth of Goa to seek the blessings of St. Anne. Newlyweds gather in flocks and offer cucumbers to the deity in the hope of being blessed with a child.
PATOLLEANCHEM FESTIVAL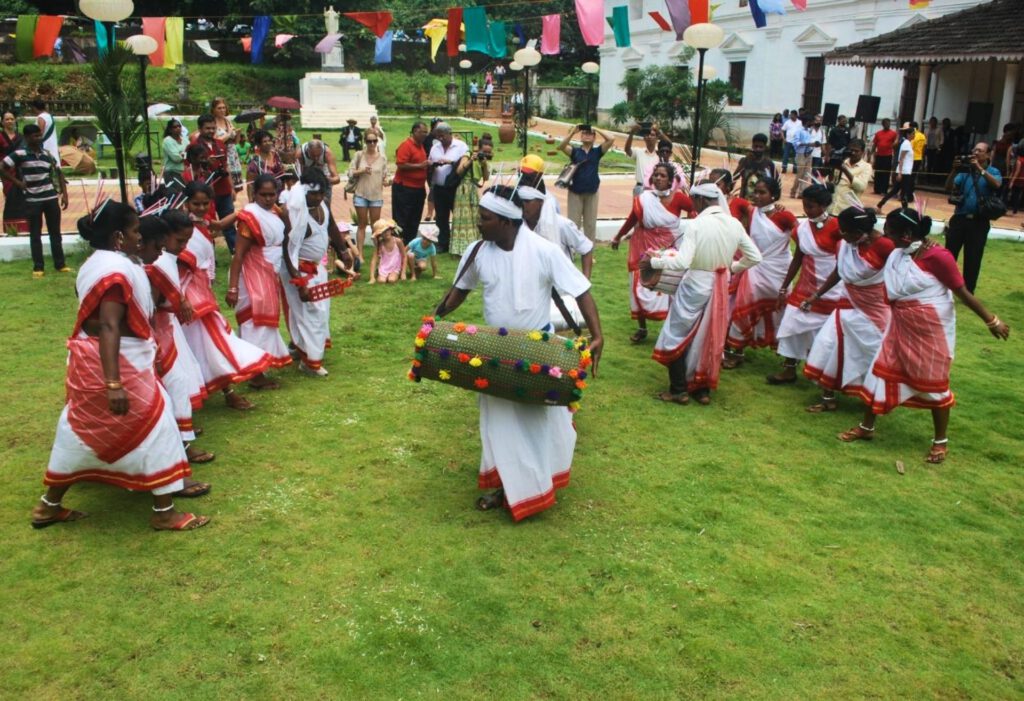 Independence Day shares its glory with another indigenous festival, the Patolleanchem fest. This feast is celebrated in dedication to The Our Lady Of Assumption with the Goan sweet dish, called Patelleo, made from blended jaggery and rice, wrapped in turmeric leaf. This is then distributed among villagers who never seize to get enough! Various stalls are also put up displaying a variety of local handicrafts and wares. The ubiquitous Goan brass band also graces the occasion with vibrant Konkani favourites and catchy tunes
BONDERAM FESTIVAL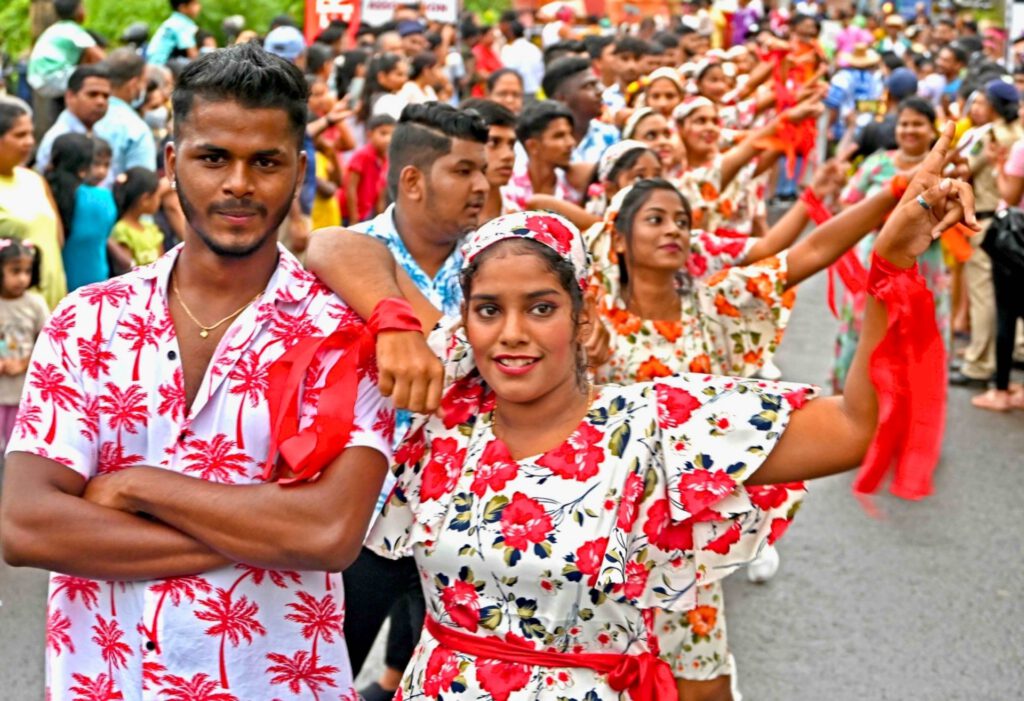 On every fourth Saturday of August, the quaint island of Divar comes to life with the popular Bonderam Festival. The story behind it dates back to earlier times when the Portuguese were ruling over Goa. The local residents of Divar Island faced a lot of land disputes with the intruders. The Portuguese would divide the two villages of Piedalda and Sao Mathias with flags and these frequent disputes would often lead to bloody duels. Filled with rage, the rival groups knocked down these flags with stones. As a parody of this incident, every year the residents of Divar bring out a parade and celebrate this victory with pomp and joy.
Nestled in a centric location with close proximity to the airport, railway station and popular destinations, Coconut Creek Resort is an idyllic location wrapped in the soothing arms of mother nature perfect to quench your monsoon wanderlust and enhance your Goan experience. So if you don't mind getting a wee bit drenched, pay heed to nature's invitation and give yourself a break. Everything you've ever imagined about a peaceful and blissful life, you'll find it right here.
If that's not all, we are also offering a multitude of discounts and complimentary services if you book a 3-night stay with us. To know more, give us a call at 0832 253 8100 or drop us a mail at [email protected]